September 11-14, 2023 - The 2023 RE+ International Solar Exhibition was successfully held at the Venetian Convention Center in Las Vegas, where Mibet Energy made an exciting appearance with a range of solar mounting products. Products such as the Solar Floating System and the ground solar mounting systems GT7 and GT2 garnered a lot of inquiries and attention from visitors.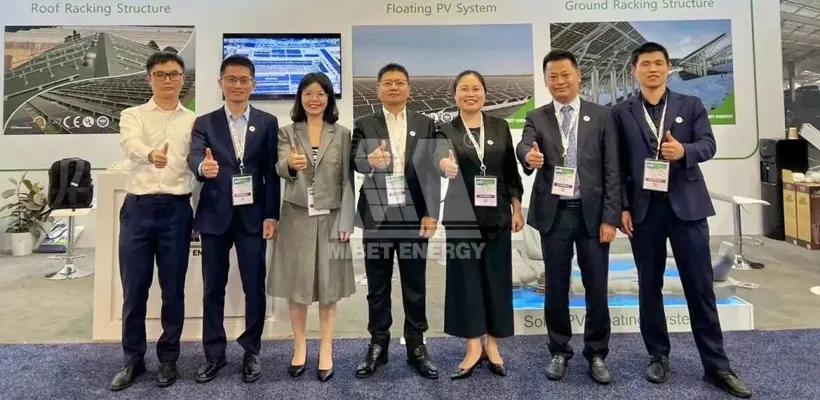 GT2 is characterized by its sturdy pillar design and flexible installation directions, adaptable to various terrain conditions. GT7, on the other hand, features an aluminum structure, factory pre-assembled to save on-site construction time. The Floating System is made of high-density polyethylene ensuring longevity and has successfully passed the Hunter water absorption test, anti-aging test, and UV resistance test, indicating a lifespan of over 25 years.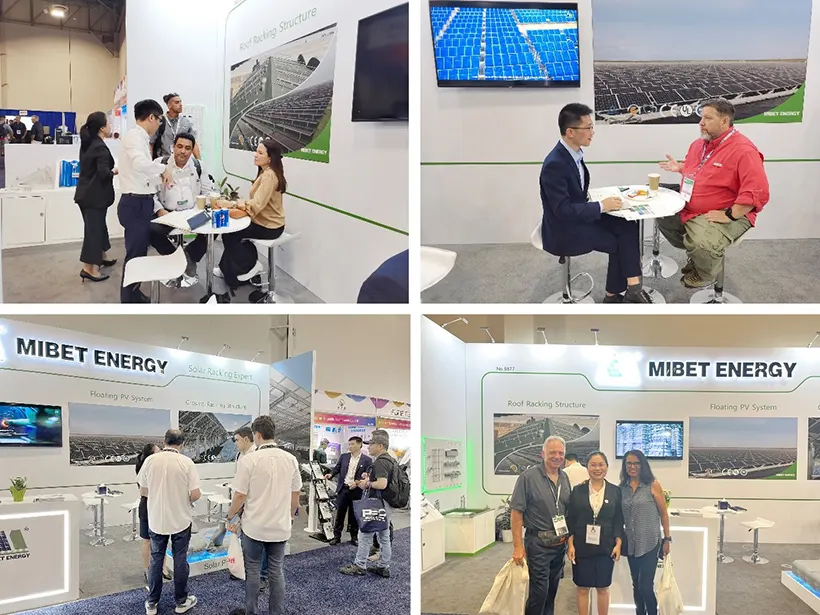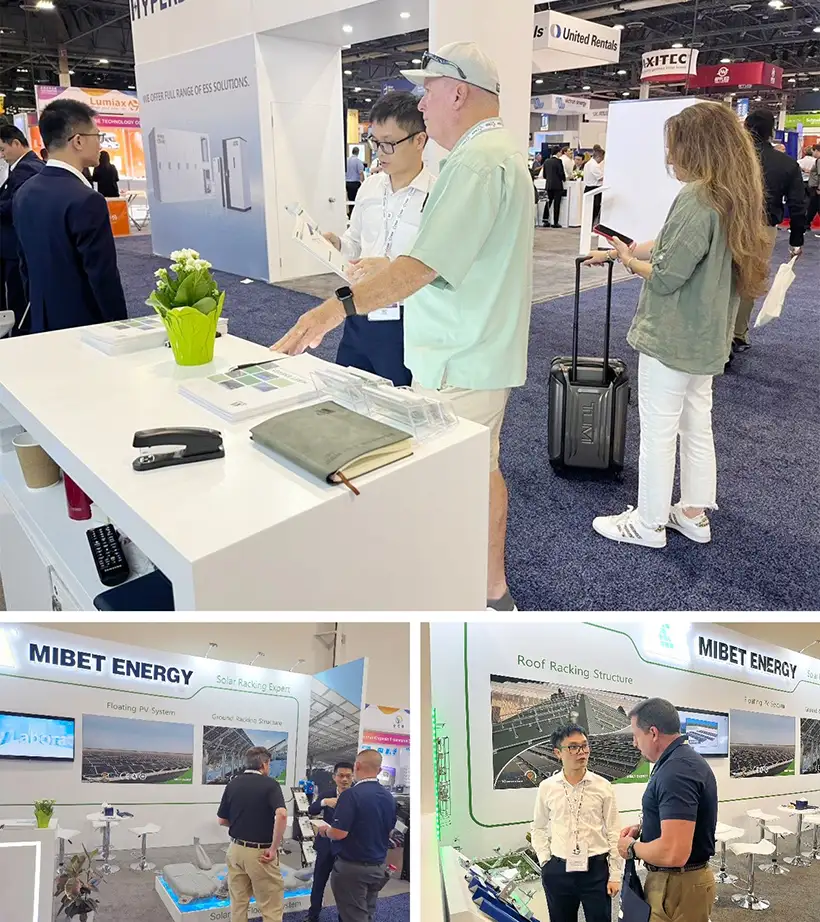 Mibet Energy remains committed to providing customers with high-quality photovoltaic products and system solutions. We are fully prepared to further expand into the North American market, making a more significant contribution to realizing clean energy usage and promoting sustainable development.