Miyagi Prefecture boasts a developed agriculture and aquaculture sector, coupled with abundant sunlight, making it an ideal location for constructing photovoltaic power stations. However, its maritime climate and geographical position in a heavy snowfall zone necessitate a robust and corrosion-resistant solar installation.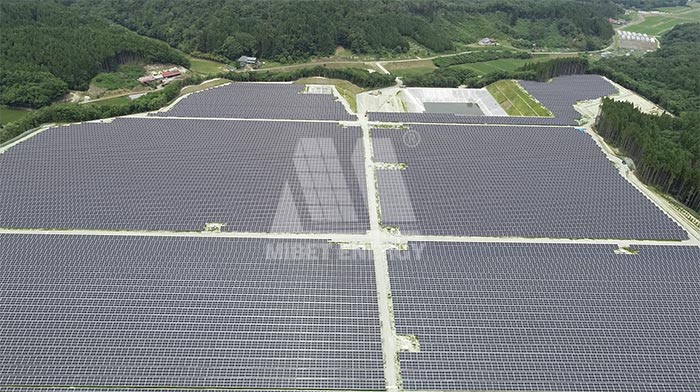 In response, Mibet offers its tailored PGT8 ground solar racking system, characterized by:
1. The PGT8's foundational structure is crafted from carbon steel, featuring a hot-dip galvanized surface for enhanced durability. Given the project's unique topography, which is level from east to west with a subtle northern inclination of 1.7 degrees, such bracket material ensures the overall stability of the frame once embedded into the ground.
2. The solar racking is crafted from anodized aluminum alloy, ensuring exceptional corrosion resistance even in challenging coastal conditions.
3. The PGT8 features a dual-column design. Recognizing the high labor costs in Japan, the Ground-mount solar racking is pre-assembled in the factory. Upon delivery to the site, only minor angle adjustments and bolt tightening are required, significantly reducing installation time.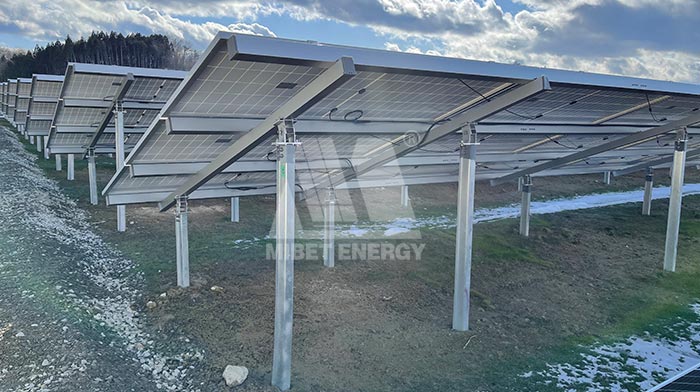 4. The PGT8 has earned certification from Japan's Ministry of Economy, Trade, and Industry, underscoring its outstanding stability and durability.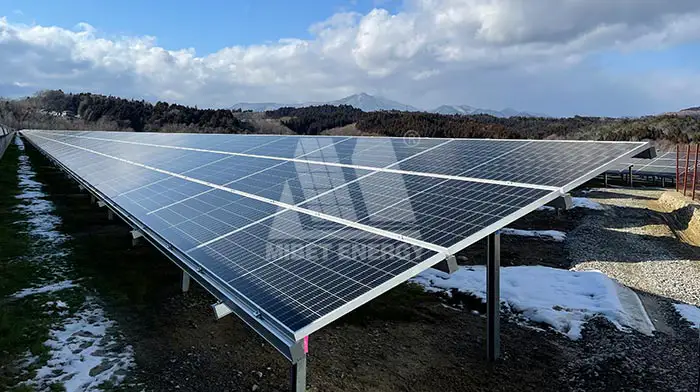 With a wealth of international project experience, Mibet designs solar racking structures tailored to the technical standards, topography, climatic conditions, and specific requirements of different countries and regions. This ensures the long-term, stable operation of photovoltaic power stations in diverse environments.