In Aomori Prefecture, Japan, our 11MW ultra-high voltage ground-mounted solar power project was successfully connected to the grid in January 2023. From the initial project requirements, scheme design, mounting systems supply, to assist with safety reviews, we provided a complete solution.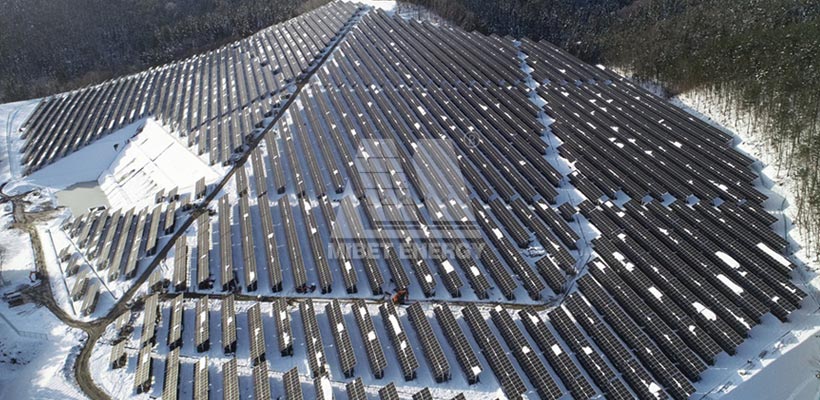 The solar racking system we provided for this project boasts the following features:
Outstanding Anti-Corrosion Properties
The all-carbon steel mounting system we utilize not only offers robust load-bearing capabilities but also undergoes a hot-dip galvanizing process. This creates a zinc coating on the surface, ensuring excellent protection against corrosion.
Enhanced Wind and Snow Resistance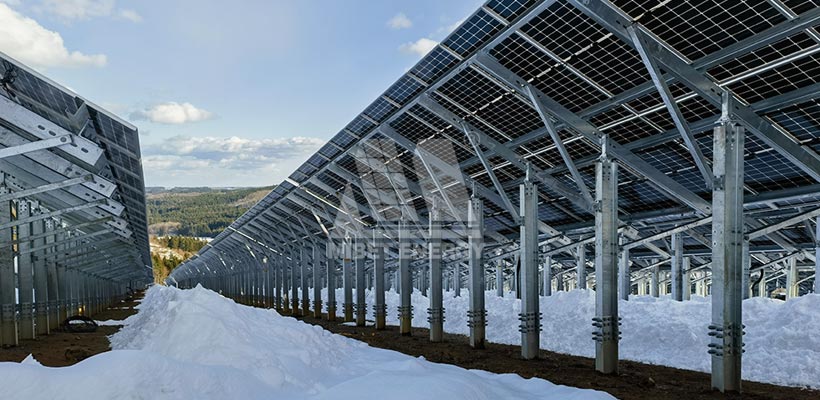 Through data simulations of local environmental conditions, we conducted wind pressure and snow load tests. The carbon steel structure, known for its strength and stability, can withstand increased loads and greater bending forces. Together with a rational structural design, our solar mounting system remains steadfast even under extreme conditions, such as wind speeds reaching 34m/s and snow depths of up to 150cm. This ensures the power plant's efficiency and longevity.
Efficient Construction Timeframe
Given the project's tight construction timeline and the unique sloping terrain surrounding the site, we adopted a single-pillar structural design and installed diagonal bracing. Most of the ground mounting system was pre-assembled before arriving on-site, significantly reducing the construction period and ensuring timely completion.
At mibet energy, we remain committed to tailoring solar solutions based on specific client needs, local environmental conditions, and technical standards, ensuring safety and efficiency. Furthermore, we continuously advance our research and innovation in solar racking products to enhance the overall performance of solar power plants, ensuring stable power generation efficiency and maximizing investment returns.