In the island nation of Bahrain, Mibet's 1.8 MW solar carport project has been successfully initiated and completed on schedule. We provided a comprehensive solution and supplied the entire solar carport system. The carport is designed with a single-pillar structure, utilizing carbon steel for its frame. Treated with a hot-dip galvanizing process, it boasts attributes like durability, corrosion resistance, anti-rust, and a prolonged lifespan.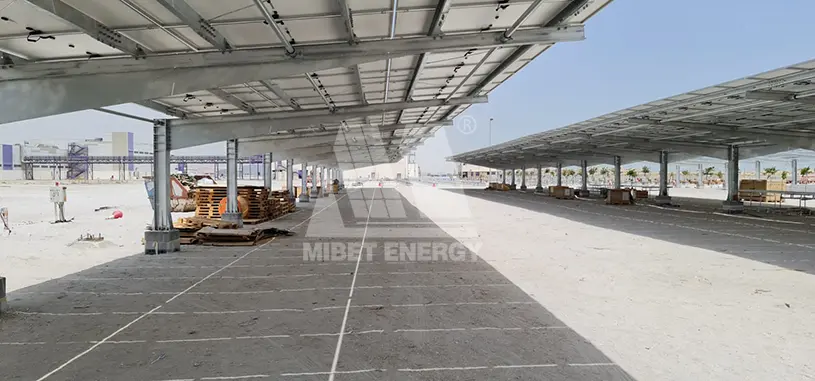 The project spans approximately 15,700 square meters, with an estimated annual power generation of around 2.95137 million KW/h. Given Bahrain's tropical desert climate, with its extended summers and optimal sunlight conditions, it's an ideal locale for photovoltaic power generation.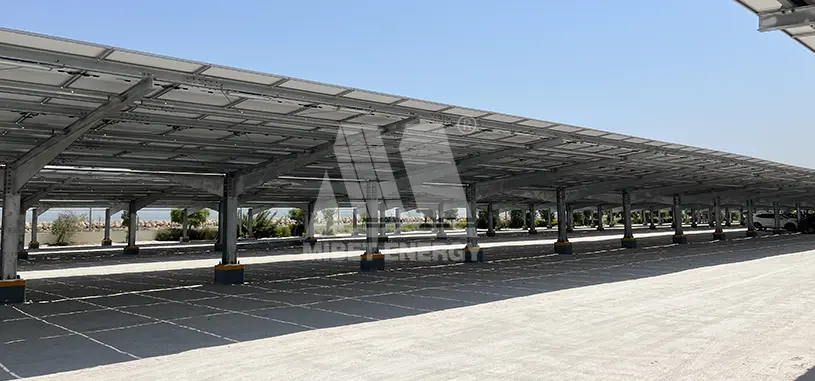 The single-pillar carport's concrete foundation incorporates embedded steel reinforcement cages, ensuring the overall structure's stability. The design also includes spacious parking spaces, facilitating ease of parking for users.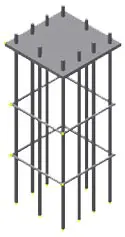 Our range of solar carport designs is diverse, tailored to fit specific site conditions and needs. In addition to the single-pillar design, we also offer waterproof carports and other designs such as Double V and VI. If you're considering projects of this nature, we invite you to contact us for more details on our solar installation systems.