In September 2020, the Xiongan Railway Station in China, the largest in Asia, completed all construction and was officially put into operation. Covering an area of more than 680,000 square meters, Xiong'an Railway Station has been surrounded by a halo since the day it was approved: the largest railway station in Asia, unique architectural design, with many advanced technologies and green energy to provide power.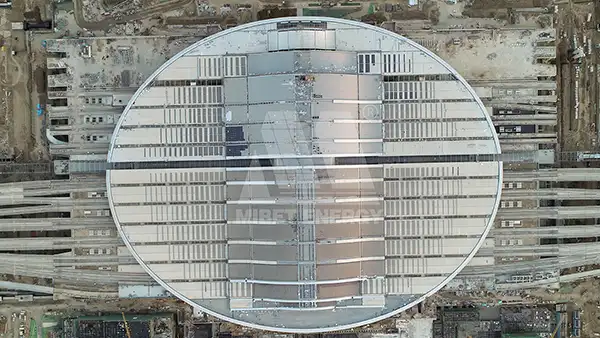 The rooftop of main station's building is covered by solar PV modules with total area of around 42,000 square meters. The total installation is up to 6 MW which will generate over 5.8 GWh each year for the power demand of the station. Mibet Energy, a Chinese Fujian-based rack and tracker supplier, with honor provided the entire rooftop plant with its high-quality steel tilt bracket.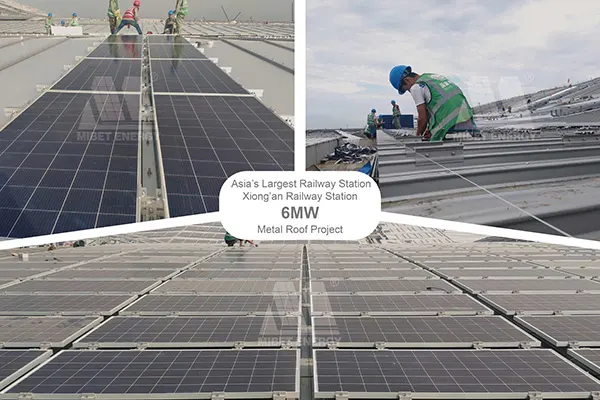 "This project is very important for us because Xiongan Station is a landmark building in North China, but it is also a great challenge to us," said by Leo Lin, domestic sales general manager of Mibet Energy, who participated the whole process from bidding to delivery and installation assistance. "Within only two months, our sales and technical team worked closely with the EPC and design consultant day and night. With our layout analysis and deep customization based on customer's requirements, we provided the EPC with specially designed rack products which received high praise from them. With approval of the rack model, we modified our production lines and finished all the production and delivery in short time." added by Leo Lin.
"The support structure designed is particularly suitable to the rooftop of the station and has significantly improved the redundancy of roof load. We were very pleased to have Mibet as our partner of module support." Said by David Wu, installation supervision manager of the installation contractor.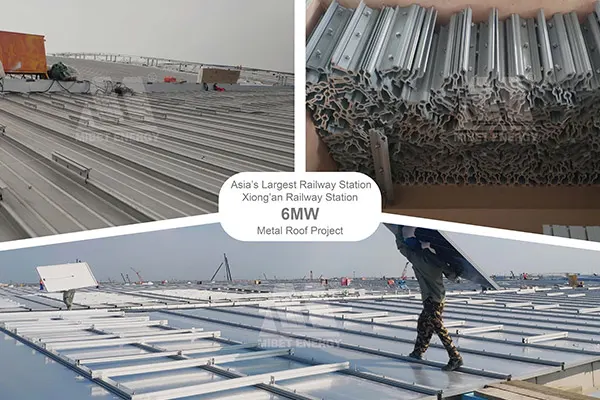 Leo Lin, the domestic sales general manager of Mibet Energy is satisfied with performance of his team in this project. He expressed his gratitude to the project of Xiongan Railway Station, "this project has tested our overall ability, including sales, design, technical support, teamwork, manufacturing, logistics control, and etc. Mibet has been proved capable to meet requirements of customers in such a complex environment."