The 17th Green Energy Expo was opened at the Daegu Convention Center in Korea from July 15 to 17, 2020. Green Energy Expo is the largest photovoltaic exhibition in Korea, ranking in the top three in Asia and the top ten worldwide. Established in 2004, the expo is also the largest international renewable energy exhibition in Korea and the leading one in Asia. As the world's leading manufacturer of solar mounting systems, MIBET exhibited its advanced solar racking products at the fair, which were well received by customers.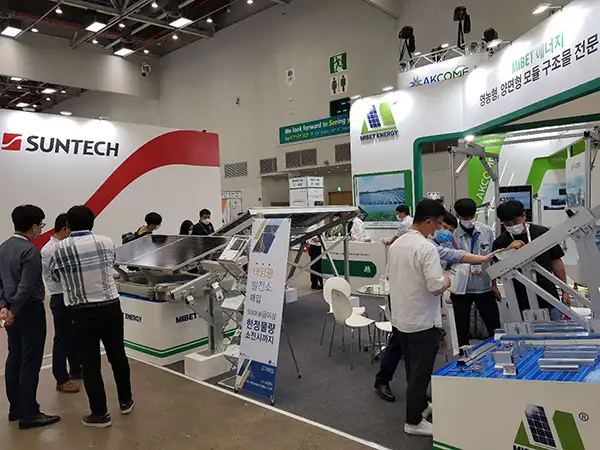 The following are part of the products displayed by Mibet Energy at the Expo:
PGT2 Mounting Structure for Bifacial Solar Panel
Mibet Energy's mounting structure for bifacial solar panel is widely used in large solar PV power plant with major material of hot-dip galvanized steel and aluminum. It is compatible with different kinds of bifacial solar panels and able to generate power without direct irradiation of sun at the back side, which increases power generation and enhances investment returns. Before delivered from the factory, all the accessories needed for this solar mounting system have been pre-assembled without the need of cutting or drilling on site, which facilitates fast installation and save manpower and installation time.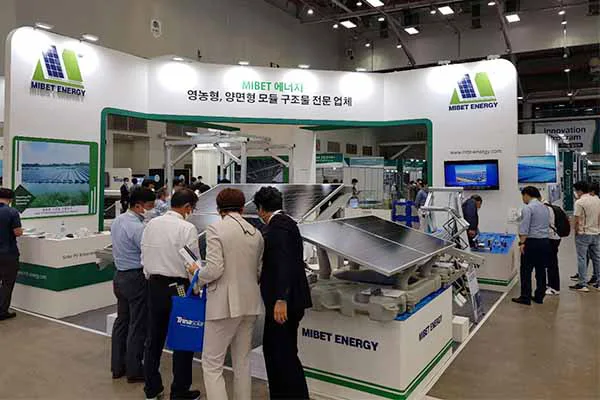 PGT4 Mounting Structure for Metal Roof
The product features high degree of pre-installation, suitable for the installation on various metal roofs. It comprehensively optimizes the square tube strength of the mounting structure, improves the overall stability of the system, and further upgrades the girder structure. Its patented structural design ensures the system strength and has strong wind and snow resistance. The mounting system can be adjusted from front and back, left, and right, up, and down directions, effectively improving the installation time and greatly reduces installation costs.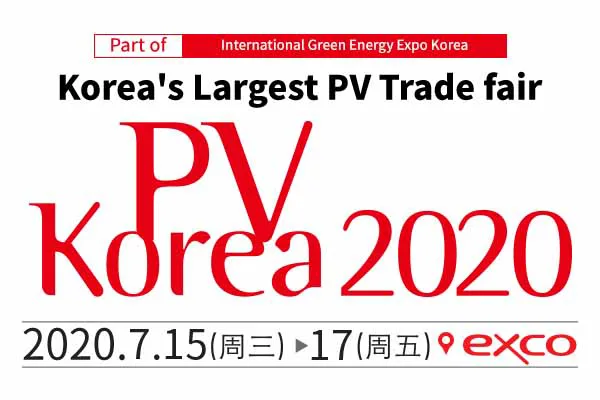 As a country with large consumption of energy, Korea is short of energy including petroleum oil, natural gas, and hydropower. The energy consumption of Korea is among the top in the world, whereas its domestic energy production is nearly zero and has become the 4th largest oil importer in the world. Backed by the policies from Korean government in recent years, the renewable energy industry of Korea is in full swing. As a leading mounting system provider and manufacturer, Mibet Energy has always been committed to providing mounting structure with high efficiency and top quality. We are confident that through this exhibition, the solar mounting structures supplied by Mibet Energy will certainly boost the booming development of the Korean solar industry.