Recently, a 17.5 MW metal rooftop photovoltaic power plant project in Jingzhou City, China was officially opened, and Mibet Energy is the supplier of the photovoltaic mounting part of the project. After the project is completed, the annual power generation capacity will be about 24 million kW/h, saving about 8.6 million tons of standard coal and reducing about 21.44 million tons of CO2 emissions per year.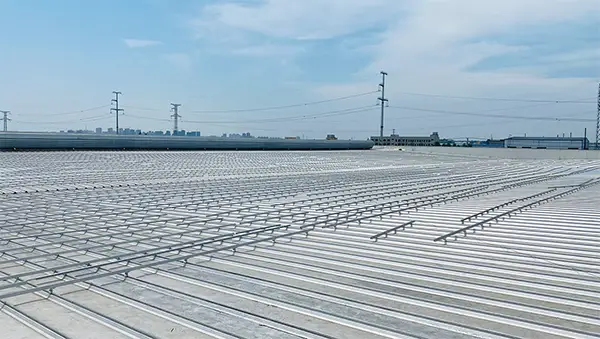 After receiving project requirements from the client, Mibet Energy sends out senior engineers to conduct surveys in Jingzhou right away, measuring and recording the shape of metal roof sheet, distance between roof ribs and exact dimension of roof etc. By running computer 3D model, we single out the most suitable clamp compatible with the roof sheet from our existing ones –Standing Seam 13.
Standing Beam 13 has obtained utility model patent, perfectly matching the metal roof shape of the project with pull-out force more than 1500N according to test result. The channel nut used for this project can be installed quickly in any position of the rail, which will effectively improve the on-site constructive efficiency, shorten construction time and therefore reduce project cost.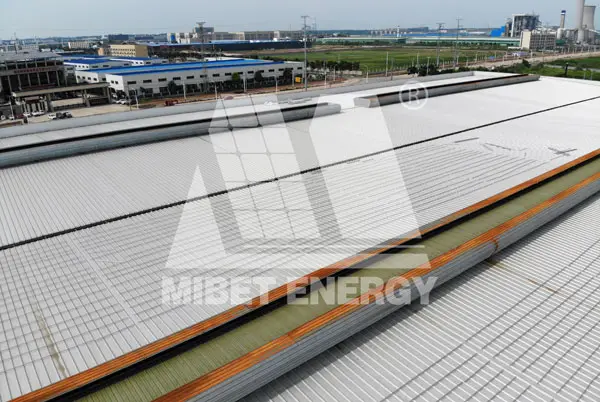 As the Chinese manufacturing industry is in the period of rapid development currently, the demand for electricity increases significantly and there is pressing need to construct photovoltaic power station. In the future, Mibet Energy will continue to supply more high-quality products to green and low-carbon industry, aimed to accelerate the pace of energy-saving success and explore more possibilities for achieving carbon neutrality.