On October 25, 2023, Mibet Energy, a global leading manufacturer of PV mounting systems, signed a significant agreement with Gamcorp at All Energy in Melbourne, Australia, establishing a strategic engineering cooperation in the solar mounting technical engineering field for Australian market. According to the agreement, Gamcorp is authorized to be the strategical engineering support consultancy of Mibet Energy, responsible for providing various types oftechnical assistance for commercial and industrial roof solar mounting, as well as medium toutility-scale ground solar mounting.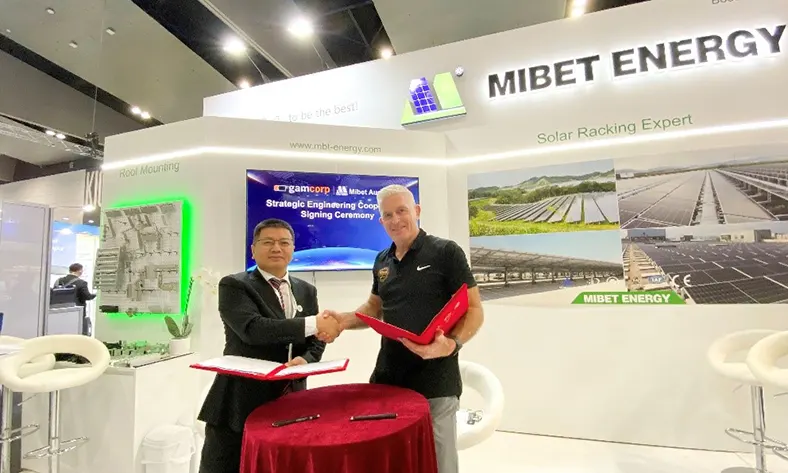 As the top 10 solar mounting system manufacturer in China, Mibet Energy is equipped with leading solar mounting solution suitable for various roof and open ground environments, which can greatly enhance the production and energy efficiency for 25-30 years operation.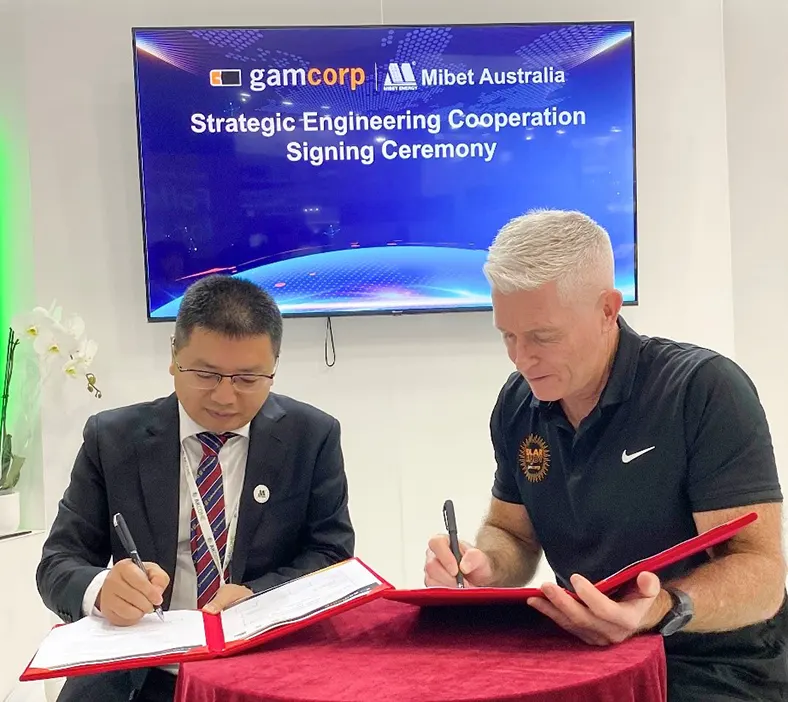 Thrilled to embark on partnership journey with Mibet Energy team, Gamcorp expressed that as a technical support consultancy of Mibet Energy, they would conduct more comprehensive study and provide solid support for environmentally friendly and efficient solar mounting solutions, contributing to the development of clean energy in Australia.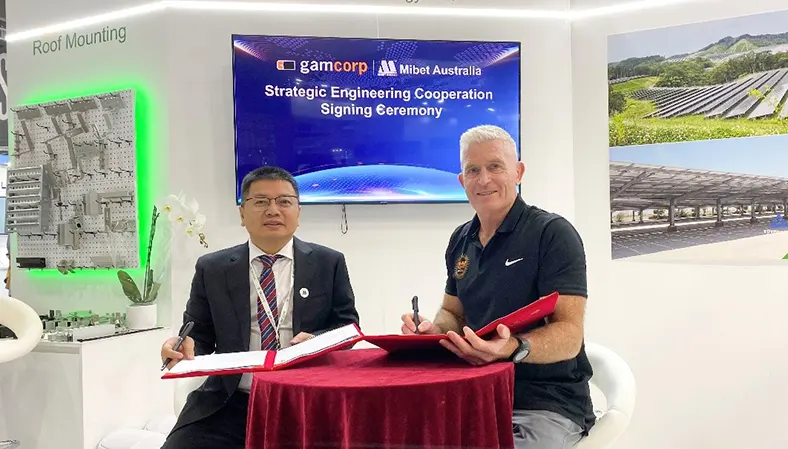 In the meantime, this strategic cooperation will further boost the confidence of Mibet Energy in the Australian market. Mibet Energy firmly believes that Gamcorp's professional engineering capabilities and Australian market experience will drive the widespread application of the Mibet C&I roof and large-scale ground mounting in Australia.