Product Application Examples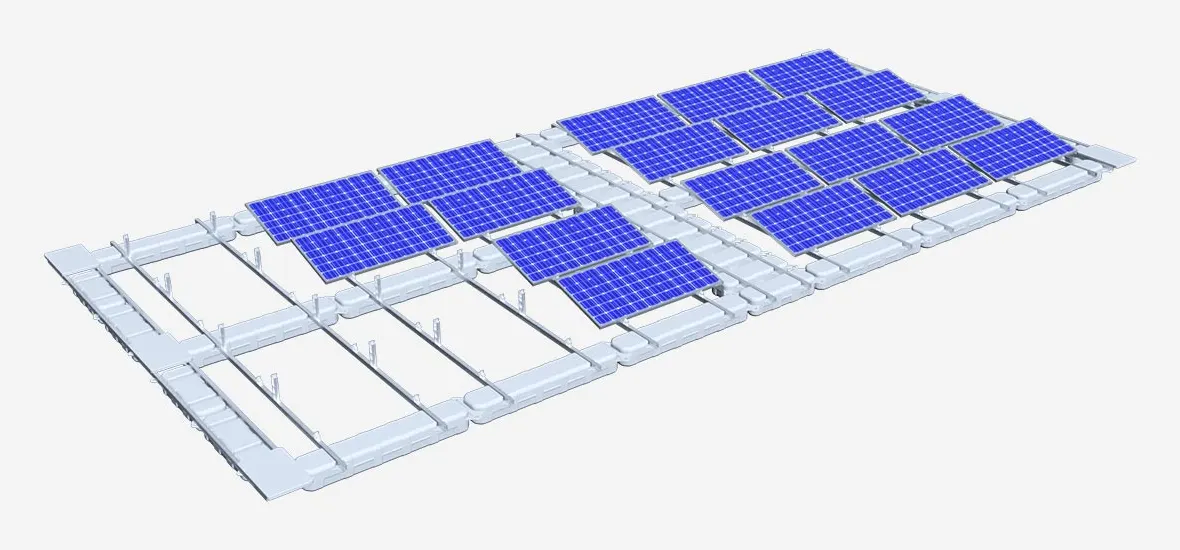 ---
Features
1. High-Quality Materials: High-density polyethylene, an environmentally acceptable, non-polluting material with a lengthy useful life, is used to make floaters. The mountings made of aluminum alloy are lightweight, aesthetically beautiful, corrosion- and rust-resistant.
2. Innovative Structure: Modular design with embedded fixing between the floaters; the groove-type structure ensures the maximum fixation of support legs to the components. By increasing the size of individual floaters, the buoyancy of each floater is raised to over 150kg.
3. Various Arrangements: The modular structure supports various array combinations, allowing customized layout schemes according to actual needs, maximizing installation capacity, and power generation.
4. High Safety: The floaters have widened walkways with anti-slip design, ensuring safer installation and maintenance.
5. Adjustable Angles: Installation options of PV mounting with various angles such as 5°, 10°, 12°, and 15° are available to adapt to local sunlight conditions. The mounting system is compatible with solar panels of all specifications.
6. High Weather Resistance: The floaters undergo multiple industry-standard tests and can efficiently and stably operate in various natural environments, including high temperatures, high humidity, high altitudes, sand, dust, and salt spray.
Anchoring System
G5A , the MRac Floating Mounting System will be fixed using an anchoring system. Usually, underwater anchor points were chosen, but to select above-water anchor points is also feasible. The anchoring system will be designed based on the customer's water area conditions.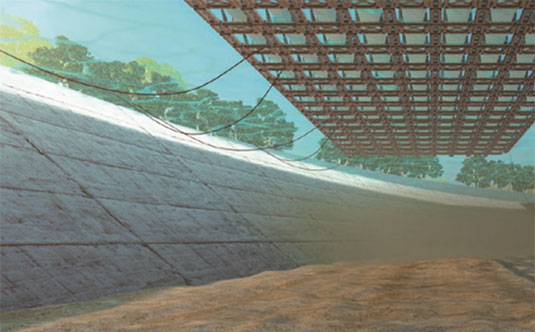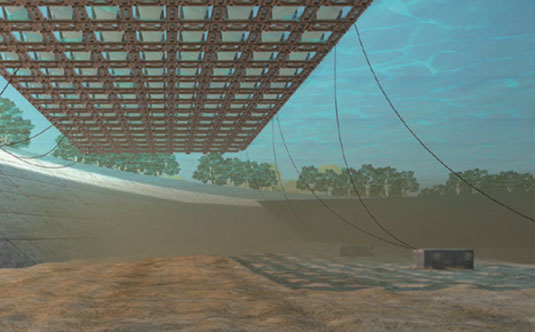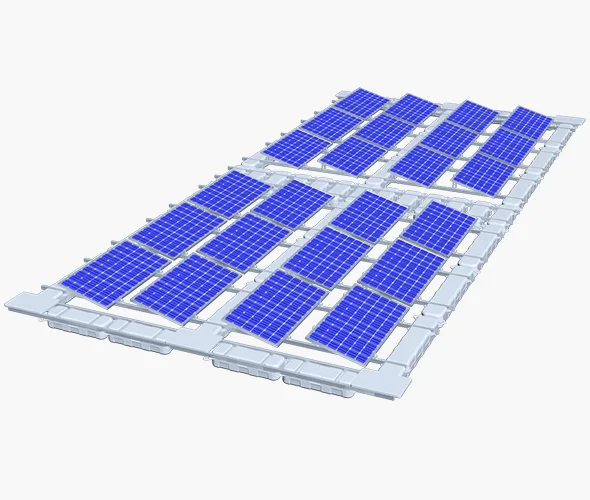 Bracket details
---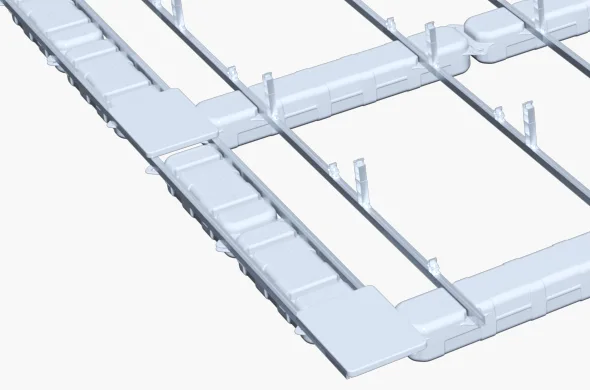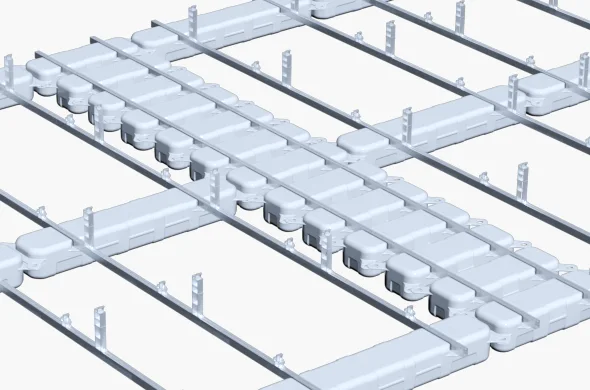 Technical Parameter
Installation Location
Lakes,reservoirs, and other water surfaces
Installation Foundation
Floaters, aluminum alloy bracket,
aluminized magnesium zinc brackets
Installation Angle
5°、10°、15°
Wind Load
60m/s
Snow Load
0.5KN/㎡
Applicable Module Type
Framed & Double-glass PV modules
Module Layout
Horizontal, same direction,
symmetrical half-coverage
Adaptable Maximum
2420mm x 1300mm
Solar Panel Size
Design Standards
AS/NZS 1170,DIN 1055,JIS C8955:2017,
 
International Building Code:IBC 2009,
 
California Building Code:CBC 2010;
Main Body Materials
HDPE、aluminum alloy
Fasteners
Stainless steel SUS304
Accessories
AL6005-T5 (anodized surface)
Mounting Color
Light gray or custom
Floater Buoyancy
>150KG/个
System Warranty
10 years
---
Service and Support
● Our sales team will provide you with basic product introduction and training.
● Our technical team will design a complete solution according to your project requirements.
● We provide installation guides and online services for the solar mounting system.
● Provide 10-year warranty service.